2023 Storm Season Is Here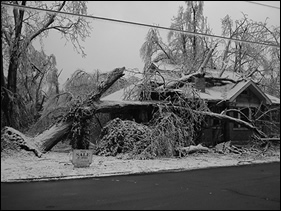 Save big money now - prepare for huge summer storms early... In this business we have to plan and work weeks or sometimes months ahead of time in order to get things done in an orderly and timely fashion.We are now in the middle of spring storm season. Please don't postpone the safety and security of your loved ones or your property.
Take a look around your property and see if you have any of the following issues:
Dead or low branches overhanging parking areas
Low branches obstructing parking areas
Branches obstructing the view of your address or holiday decorations
Dead or otherwise dangerous trees endangering guests
General tree or shrub maintenance to enhance curb appeal
If you would like to see how easy and affordable it is to have your trees or shrubs pruned or removed for your upcoming winter projects give us a call and Neal will come out and give you a free estimate.